NEW BREAKTHROUGH READ-OUTS FOR ONCO ASSAYS
3D CELL-BASED ASSAYS FOR HTS/HCS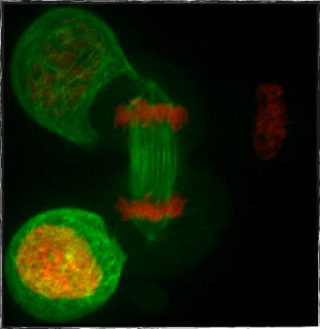 HeLa αtub-GFB H2B-mCherry cells dividing under 5 µm confinement (4Dcell dynamic confiner)
Cell mechanics or cell organization are key parameters for cancer development and metastasis.
The FMPsTM enable us to better control these parameters and offer new read-outs to decipher cancer progression and invasiveness. For instance, spindle assembly disorders of cancerous cells are easily assessed via FMPsTM Cell confinement technology.
Principle of the cell confinement technology for microenvironement control: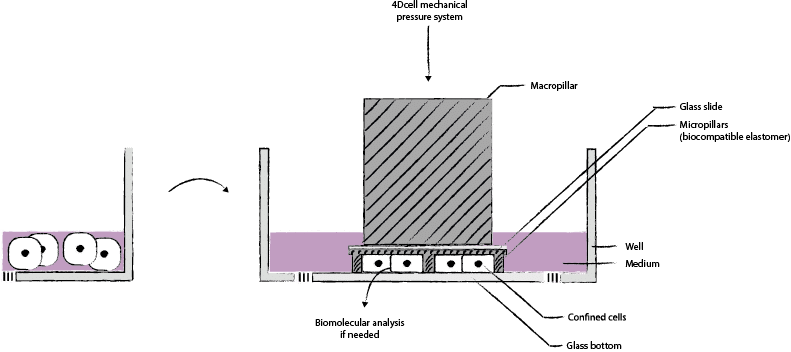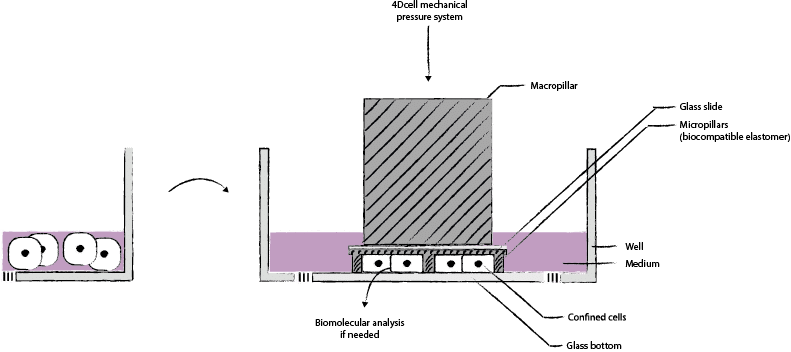 The role of 4Dcell's novel multi-well plates is to provide in HTS/HCS platforms new models that better predict and quantify, in vitro, the in vivo behavior of cells.