NEW BREAKTHROUGH READ-OUTS FOR IMMUNO ASSAYS
3D CELL-BASED ASSAYS FOR HTS/HCS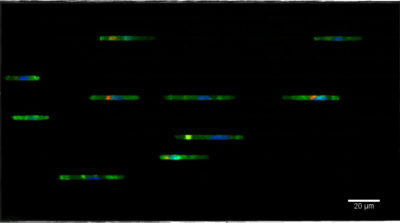 Dendritic cells migrating in microchannels of 5 µm width and 4 µm height.
Extracted from a timelapse video taken by 4Dcell partners Lucie Barbier & Dr. Pablo Vargas, Curie Institute/UMR144 (2018).
Sensing and migration in the tissues is the basis of the immune system functionning.
FMPsTM are the best tools to quantitfy immune activities such as cell migration, cell-interaction, nucleus plasticity, among others. For instance, FMPsTM Microchannels can quantify leukocyte extravasation ability, with read-outs such as: cell speed, persistence and ability to pass through constricted spaces.
Principle of the microchannels technology for cell migration and cell-cell interaction studies: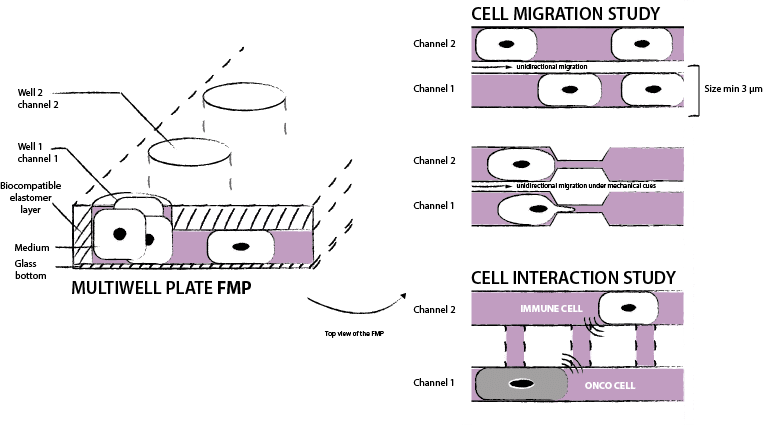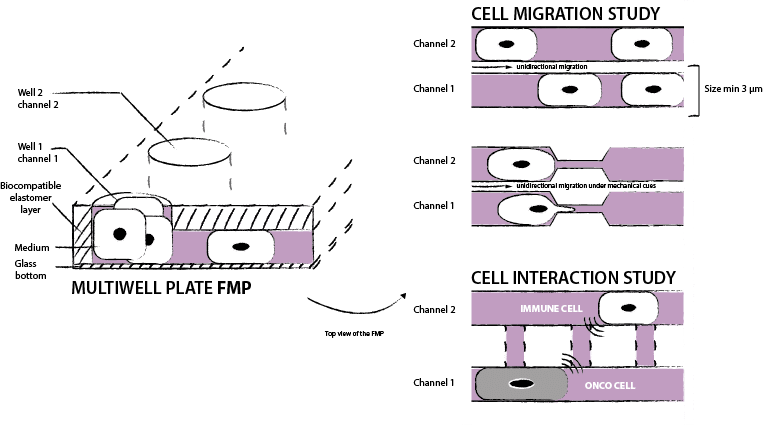 The role of 4Dcell's novel multi-well plates is to provide in HTS/HCS platforms new models that better predict and quantify, in vitro, the in vivo behavior of cells.