NEW BREAKTHROUGH READ-OUTS FOR ORGAN MIMICKING
3D CELL-BASED ASSAYS FOR HTS/HCS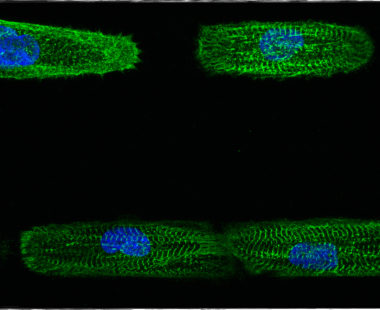 hPSC-CM on line micropatterns imaged by fluorescence microscopy.
Dussaud S., Jouve C., Hulot J.S., 2018, INSERM, PARCC.
The regular physiology of cells in living organs is closely linked with its spatial and mechanical organization.
FMPsTM offer simple and representative models highlighting organ specific read-outs. For instance, FMPsTM Micropatterns induce striation of cardiomyocyte leading to standardized beating properties and internal organization.
Principle of the micropatterning technology for cell standardization: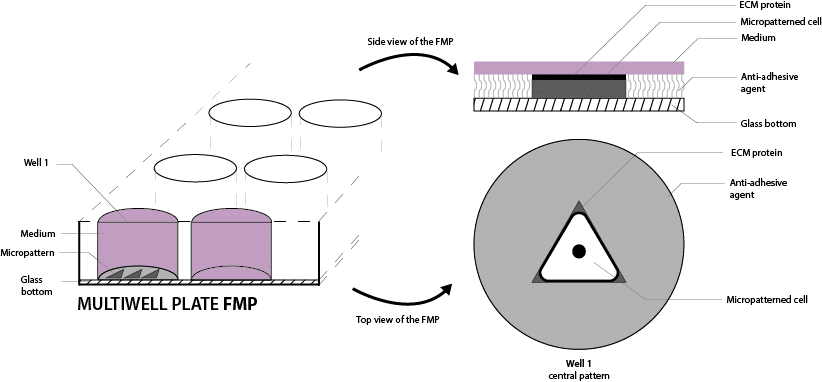 The role of 4Dcell's novel multi-well plates is to provide in HTS/HCS platforms new models that better predict and quantify, in vitro, the in vivo behavior of cells.