NEW BREAKTHROUGH READ-OUTS TO STUDY RARE DISEASE
3D CELL-BASED ASSAYS FOR HTS/HCS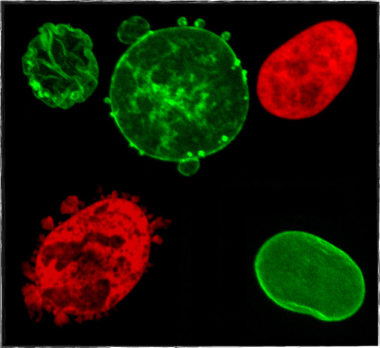 Nucleus of HeLa cells stained with H2B-GFP (red) and LMNA-GFP (green) before and after squeezing under 3 µm confinement (4Dcell dynamic confiner).
Both cells on the right are before being squeezed, the one on the top left corner was squeezed and then retrieved and the two last ones are confined cells.
Rare diseases are often linked to cell mechanics or cell organization disorders.
The FMPsTM highlight alterations like these and one can measure molecular modifications more easily than with other models. For instance, cell nucleus healing in laminopathy is evaluated using FMPsTM Cell confinement by the observation of lamina reconstruction as a read-out.
Principle of the cell confinement technology for microenvironement control: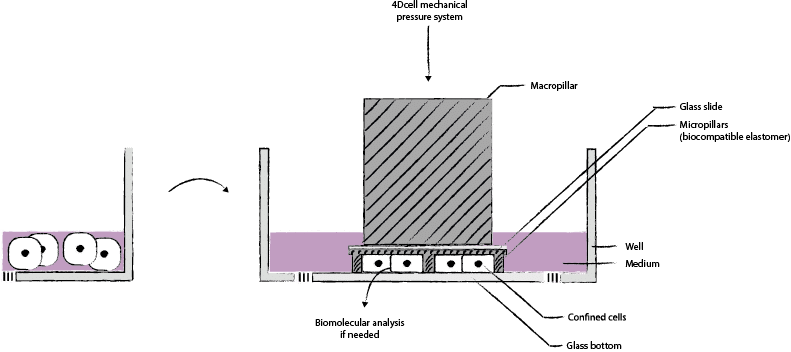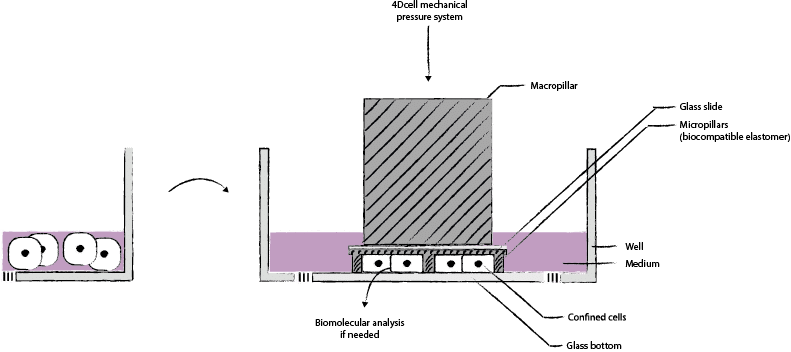 The role of 4Dcell's novel multi-well plates is to provide in HTS/HCS platforms new models that better predict and quantify, in vitro, the in vivo behavior of cells.