Cancer invasiveness assays
Quantification of migration behaviors and migration transitions
4DCELL DEVICE
READ-OUTS
Cell adhesion, quantification of cell migration speed, cell migration phenotype, cell migration transition
STANDARD CULTURE LIMITATION
Most cells on a flat surface show a "mesenchymal"-like migration behavior which is not representative from their in-vivo behavior.
CANCER INVASIVENESS OF CELLS
In an environment controlled in adhesiveness and confinement level, migration transitions (e.g. mesenchymal to amoeboid – MAT) can be trigger, observed and characterized (quantified).
EXAMPLE
Slow mesenchymal cells can switch to fast amoeboid-like migration under conditions of low adhesion and strong confinement [1].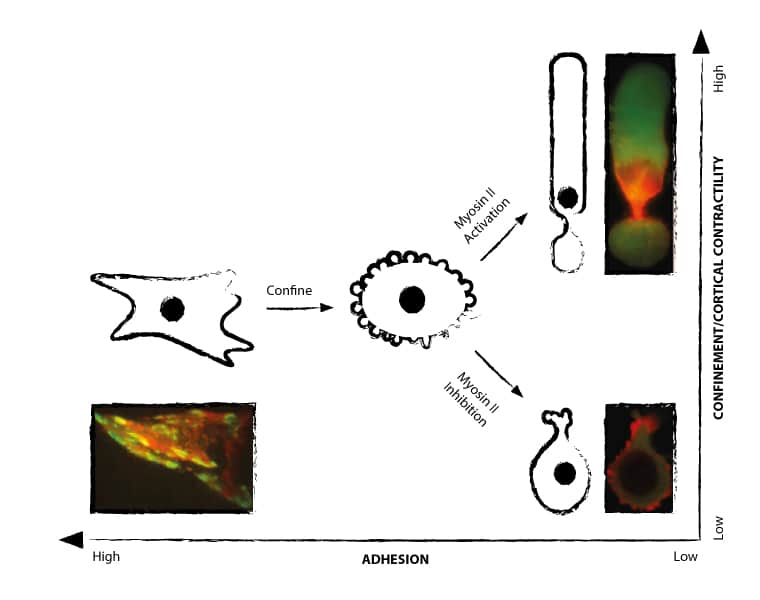 REFERENCES
[1] Liu, Y.-J; et al. (2015). Cells. Cell, 160