MICROCHANNELS DISH
Let's guide your cells
iBMD cells migrating within microchannels.
Réf. video by 4Dcell partner Dr Pablo Vargas, Curie Institute/UMR144
The PDMS microchannels are already binded to the 35 mm glass bottom petri dish.
Just rinse the microchannels, add some extracellular matrix protein and load your cells!
Microchannels' Dimensions
The 3D shape and stress conditions imposed to your cells depend on the microchannels size. Each chip has 6 ranges of microchannels and 9 access ports.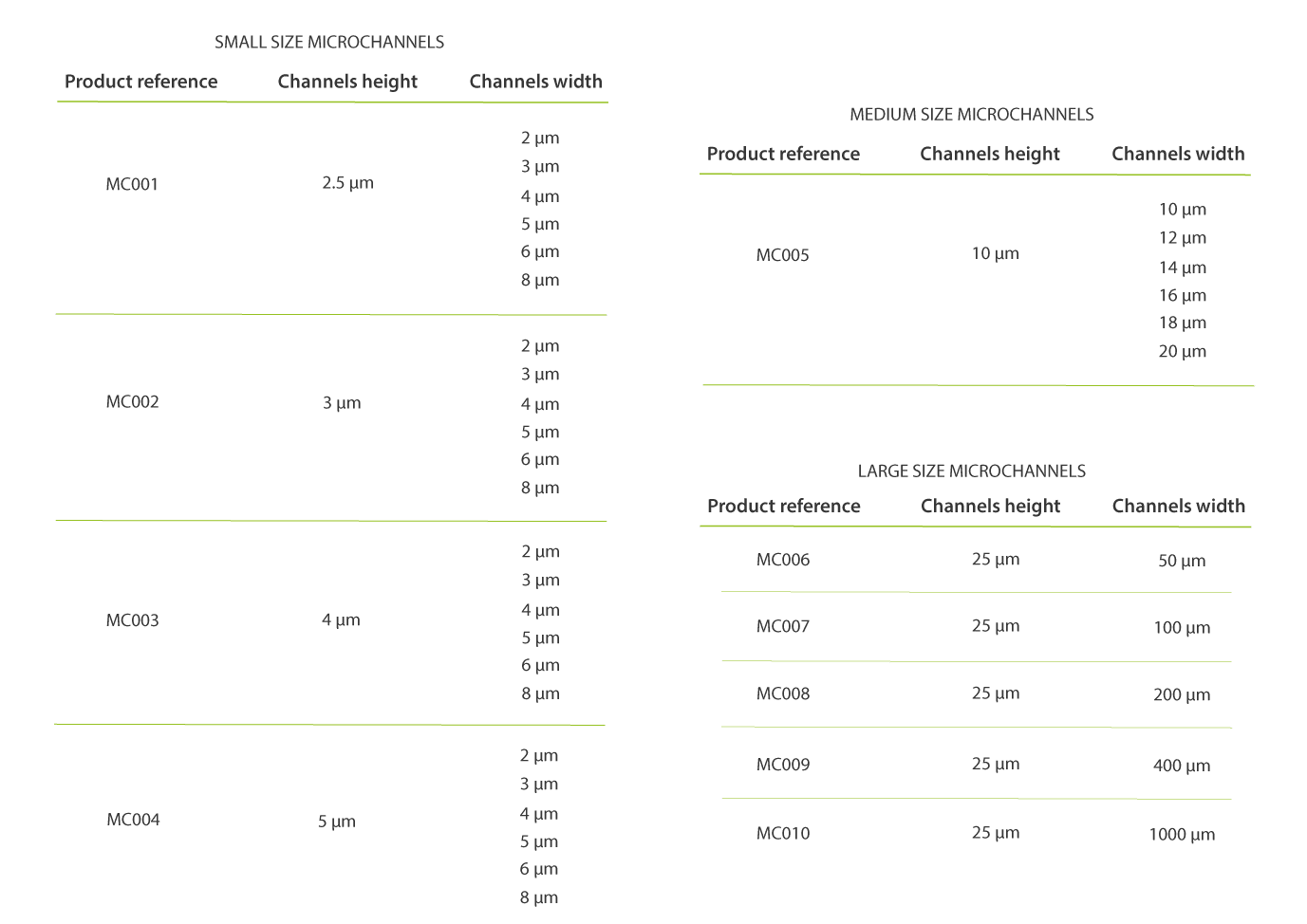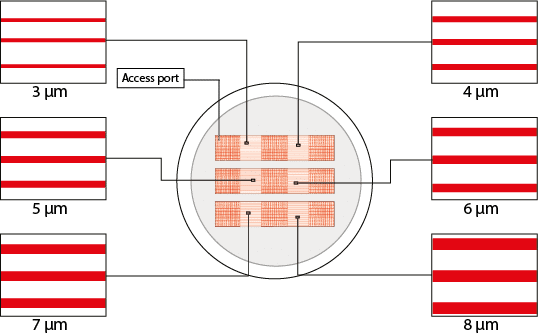 Small microchannels chip design available in different heights (MC001, MC002, MC003, MC004).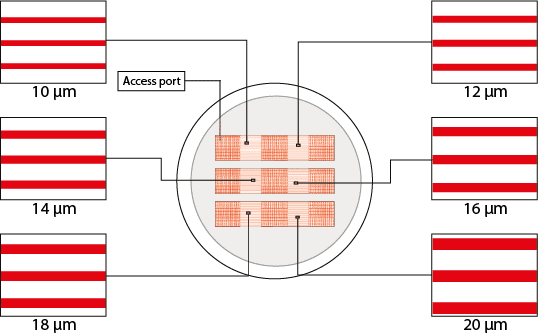 Medium microchannels chip design (MC005)
4Dcell also provides microchannels with constrictions, with the following sizes: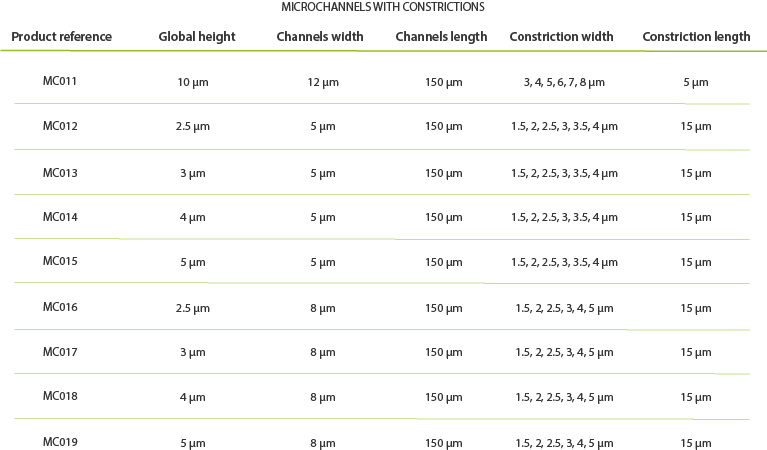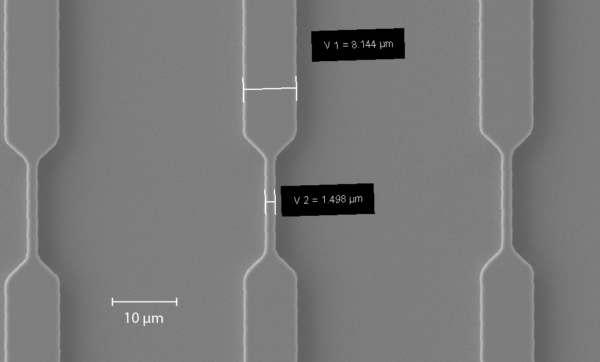 Example of a 4Dcell microchannel with a constriction of 1.5 µm width.
The Microchannels provide a wide range of applications:
CANCER
Migration of metastatic cells
Nuclear plasicity in mestastasis
DNA DSB repair (mechanically induced)
Angiogenesis
Immuno-oncology
IMMUNOLOGY
Cell-cell interaction
Migration of immune cells
Antigene searching
Extravasation/diapedesis
Chemotaxis/haptotaxis
ORGAN PHYSIOLOGY
Migration of cancer cells
Shear stress
Angiogenesis
Epithelium permeability/brain blood barrier
Neural network
RARE DISEASES
Cell nucleus integrity
Nuclear plasticity
Neural network
FUNDAMENTAL RESEARCH
Example of iBMD Cells migrating within microchannels of different sizes (0.5 image/min)
Réf. video by 4Dcell partner Dr Pablo Vargas, Curie Institute/UMR144