Traction force assay
Quantification of forces applied by cells on the matrix 
4DCELL DEVICE
Micropillars
READ-OUTS
Traction forces and cell cortex contraction measurement, migration assays with substrate stiffness control
STANDARD CULTURE LIMITATION
Cells are plated on an elastic gel containing fluorescent beads. Cellular forces are measured by the quantification of the displacement of fluorescent beads embedded in the elastic gel that is then converted in forces. However, this system induces limitation as forces propagate through this continuous elastic substrate making the contractility measurement less specific.
TRACTION FORCE ASSAY
Using 4Dcell's assay, a substrate consisting of PDMS micropillars, the forces applied by the cell are deduced from the micropillar apex displacement.
The deflections of the micropillars, up to tens of nanometers can be measured, lead to a reliable force measurement of the order of 1 nN, enabling to plot a map of forces. 
EXAMPLES

Fibroblasts in micropillars substra

te 

[1]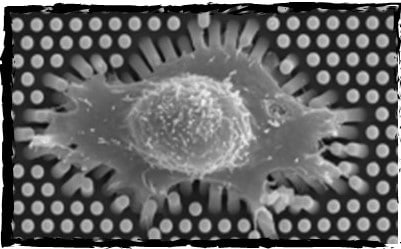 Fibroblasts on µFSA substrate [2]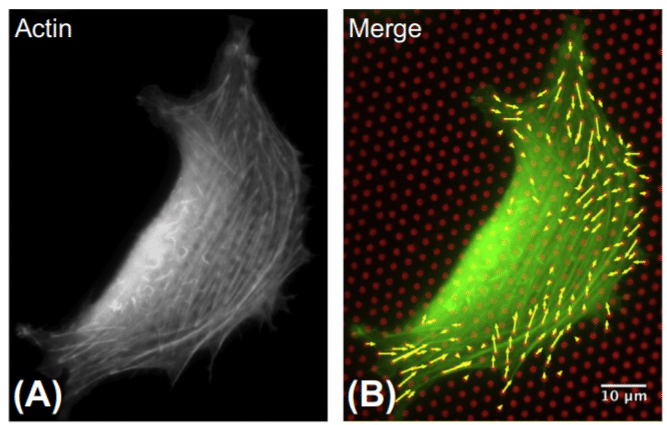 (A) Actin filaments of fibroblasts
(B) Actin filaments merged with image of µFSA substrate coated with fibronectin (Red)