EXPLORE CELL MECHANICS 1-WELL STATIC CONFINER – CSOW 110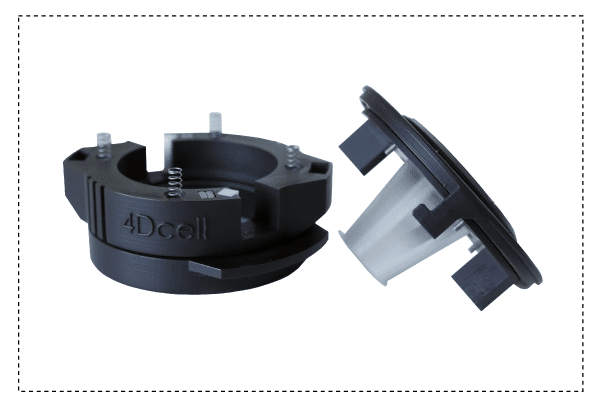 The 1-well static confiner is a portable device that confines cells between two surfaces to a defined micrometer height with nanometer precision. The space between the two surfaces is controlled by using micro PDMS pillars. The micropillars are fabricated on a glass slide, which is attached to a PDMS piston.
The CSOW 110 is the device that controls the piston mechanically and it is compatible with glass bottom petri dishes (35 mm). The cells can be retrieved after confined, enabling further biochemical analysis. The user decides when and where to confine the cells as it is not necessary to plug it to any other device.
> USER FRIENDLY AND CONVENIENT
It is easy to assemble and is portable
> ENABLES HIGH RESOLUTION IMAGING 
It fits with glass bottom petri dishes (35 mm) and the observation area is made of optically transparent materials
> ADAPTABLE WITH YOUR MICROSCOPE
It was designed to fit in your microscope