SmartSphero Plates: Microwells for spheroid assembly 
Explore the potential of our anchored spheroid plates to form functional and reproducible spheroids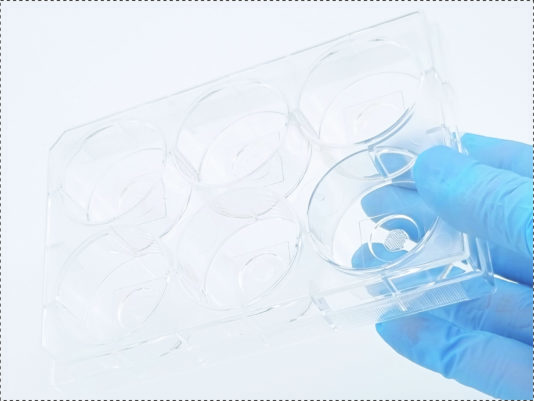 4Dcell offers 6, 12 and 24 well plates containing hydrogel-based microwell structures specially designed for the spontaneous formation of uniform spheroids.  The anti-adhesive properties of the hydrogel facilitates rapid self-assembly of cell aggregates into compact spheroids.
The adhesive bottom surface of each microwell anchors the spheroids in place. This prevents the loss of spheroids during typical manipulations (medium exchange, drug addition, etc), and makes the location of each spheroid predictable. As the hydrogel is optically transparent it is fully compatible with conventional microscopy.
> READY TO USE
Plate your cells directly on the microstructured substrates 
> KEEP YOUR SPHEROIDS IN PLACE 
The anchoring point helps keep the spheroids in each microwell during medium exchanges
> REPRODUCIBLE SIZE AND SHAPE 
The size of the spheroids depends only on the cell seeding concentration
> PREDICTABLE LOCATION AND EASY TO IMAGE
Cell aggregates are located in predictable positions enabling automated image acquisition
4DCELL 6 WELL PLATES WITH MICROWELLS FOR SPHEROIDS' ASSEMBLY:
6, 12 and 24 well plates with glass bottom ( #1.5, 0.16 – 0.19 mm), micro-well size 14 mm or 10 mm
Each macrowell has 91 individual microwells where spheroids are assembled
The microstructured substrates are made of biocompatible polyethylene glycol gel
Optionally the microwells can be coated with an ECM matrix to increase the adherence of the spheroid to the contact (attachment) point
The gels are provided in a water based solution that keeps their mechanical and optical properties 
SCHEME OF THE PLATE AND MACROWELL:

SCHEME OF THE MICROSTRUCTURED GEL AND MICROWELL: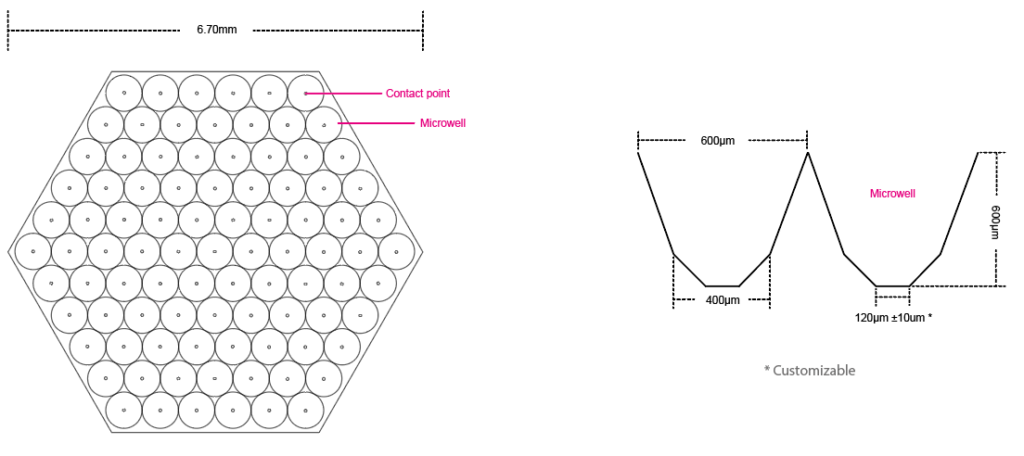 EXAMPLE OF LOSS OF SPHEROIDS AFTER MANIPULATION (WITH AND WITHOUT CONTACT POINTS):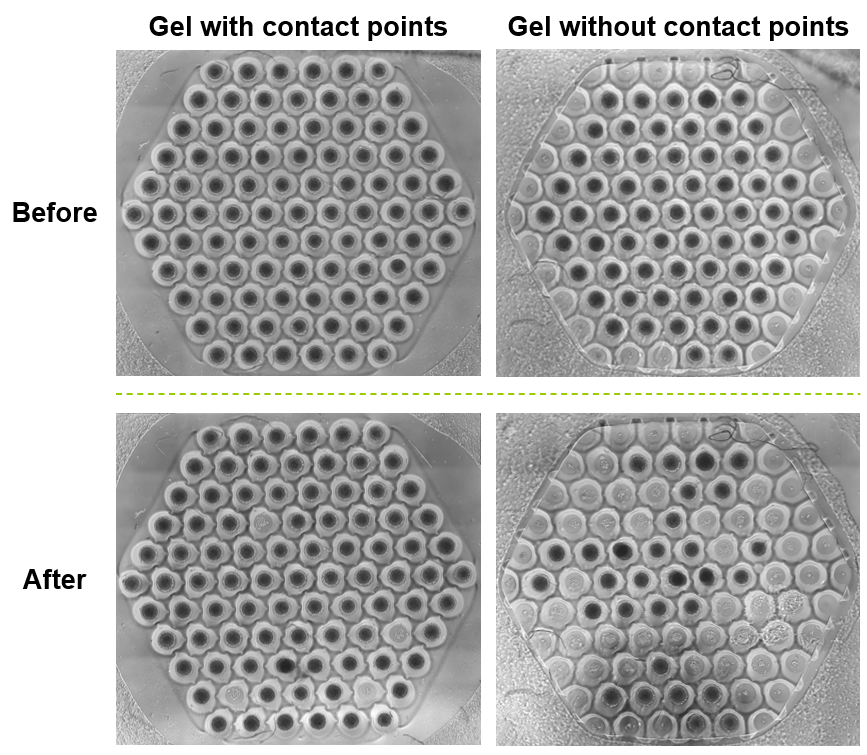 CANCER
> Signaling pathways 
> Immune activation  
> Tissue Structure  
DRUG SCREENING 
REGENERATIVE MEDICINE 
TOXICOLOGY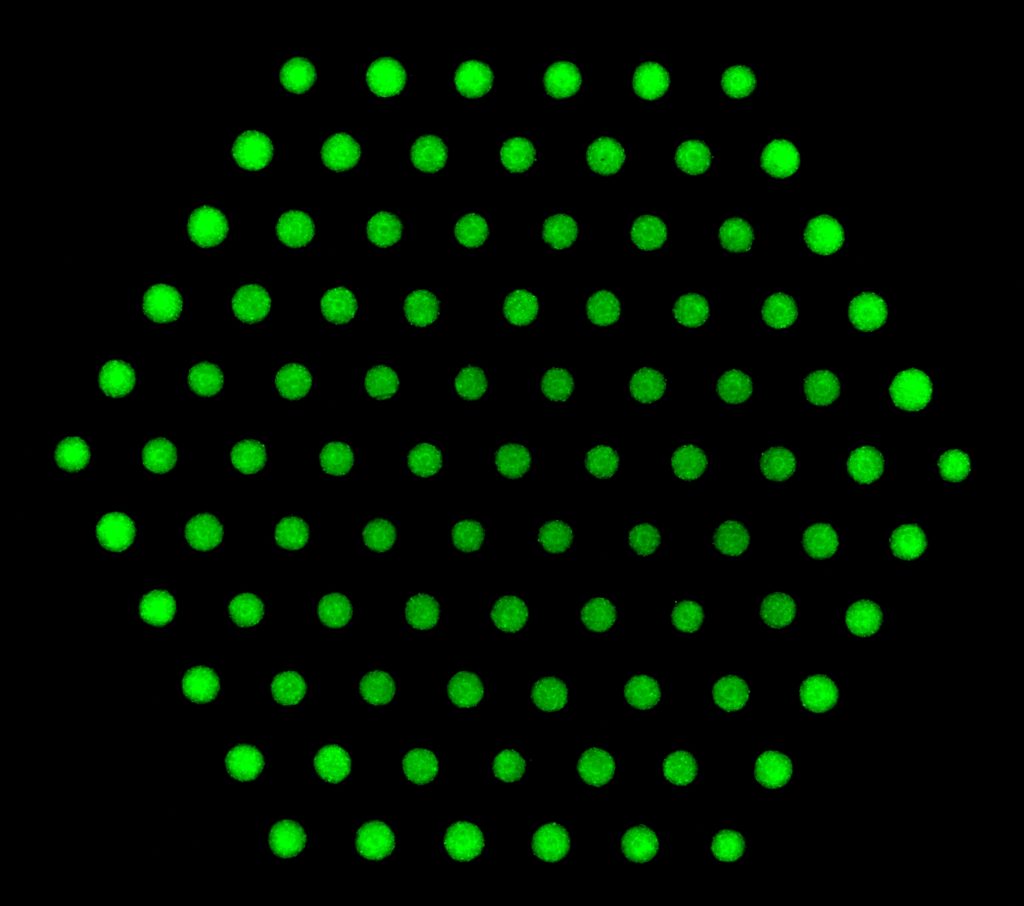 Spheroids – Mesenchymal stem cells (MSCs) labeled with GFP after 72 hours.