> MICROPATTERNING PHOTOMASK
Choose the shape you want for micropatterning experiment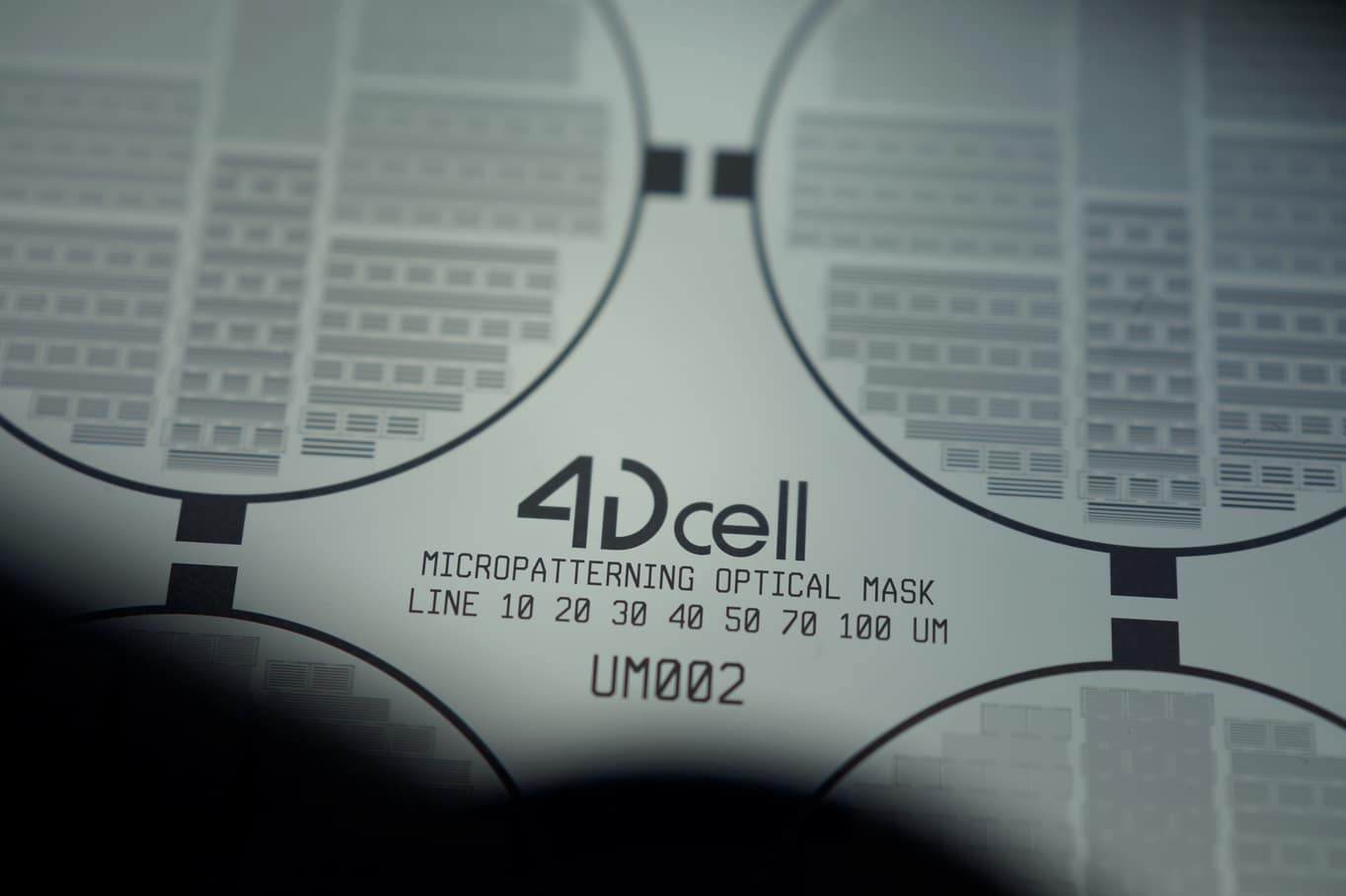 The 4Dcell photomask is a quartz mask with a chromium designed coating for the aim of the micropatterning experiment. It is used for the printing of the micropatterns on glass slides, with deep UV.
> Highly precise design
Micropatterns of 10 to 100 µm with about 1 µm resolution
> Easy positionning of the glass slides
Alignment marks to help placing the slides
> Diversity of analysis
8 areas, with approximately 42 sub-areas fully observable with a 10x objective field
The micropatterning photomask is sold in the micropatterning kit and by itself to make your own micropatterns. It is a 6 cm x 6 cm square that can be used with the Masker for the printing step of the micropatterns.
The standard shapes offered by 4Dcell are the disks, lines, squares, rectangles, triangles and grids.
You can also ask for a customized shape that we can design for you. The formats accepted for the design of a customized photomask are the following: DXF, GDSII, EPS or PDF.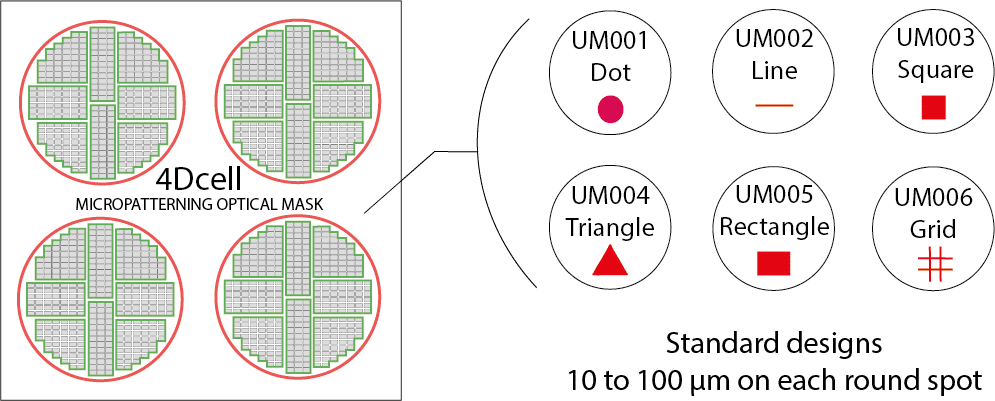 Standard positionning of micropattern areas on the photomask
> CANCER
Migration of cancer cells (line patterns)
Cell shape standardization
> ORGAN PHYSIOLOGY
Migration of somatic and cancer cells
Cell shape standardization
Cardiomyocyte beating properties
Neural network
> RARE DISEASES
Cell nucleus integrity
Nuclear plasticity
Neural network
> FUNDAMENTAL RESEARCH
Cell shape standardization
Standardized connectivity between neurons
> BIOMOLECULAR IN VITRO MODELS
Spatial autoorganization of macromolecules (at the microscale)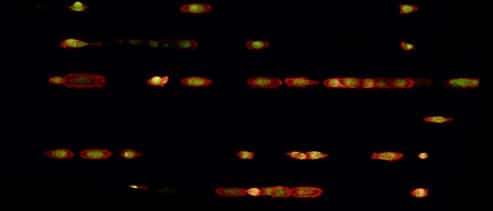 Image of micropatterned cells in lines (labelled by fluorescence) obtained with a 4Dcell photomask
Hôpital Saint Louis, experiment run with Dr. Benoit Vianay